Stronger evidence, better practice
Restacking the Odds (RSTO) aims to drive more equitable outcomes in the early years by ensuring that children and families can and do access a combination of high-quality, evidence-informed services where and when they need them.
Participation in quality early childhood services helps to ensure children are on the right path to fulfil their potential. But when services are underused, unavailable or vary in quality, they can't fully meet the needs of children or families.
RSTO focuses on how to work differently within the existing service infrastructure to improve outcomes for children, families and communities. It uses a framework of evidence-based lead indicators to support communities, service providers and policymakers to improve service quality, quantity and participation.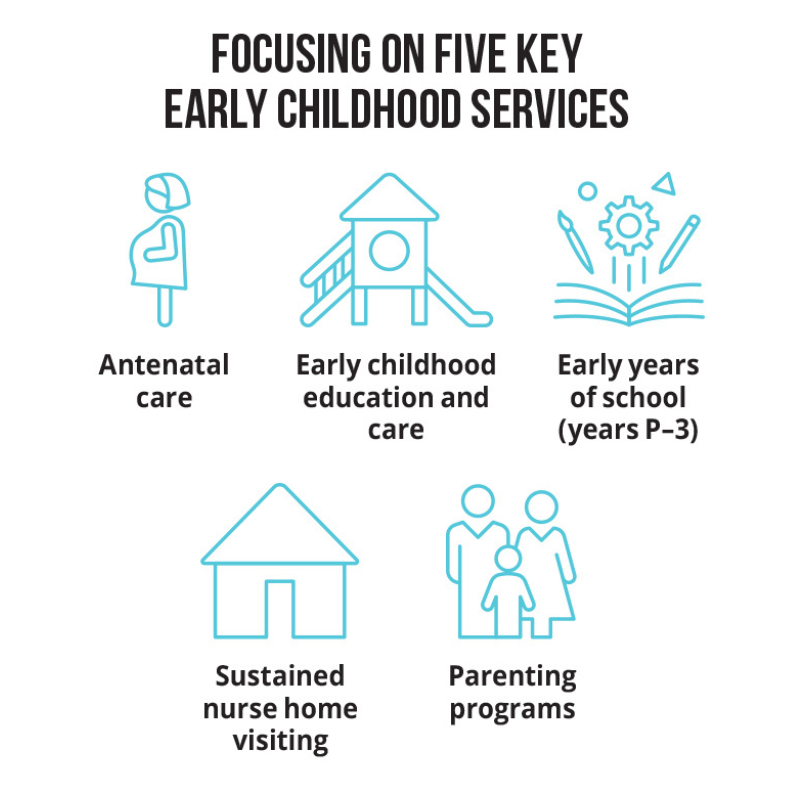 "Combining or stacking strategies across early childhood will help meet the needs of families experiencing adversity and contribute to redressing inequities. RSTO provides a unique opportunity to co-design and apply local solutions that truly make a difference."
Prof Sharon Goldfeld
CCCH Director and RSTO Advisory Committee member
Restacking the Odds is a collaboration between the Centre for Community Child Health at the Murdoch Children's Research Institute, Bain & Company and Social Ventures Australia.
RSTO would like to acknowledge the support of project partners the Paul Ramsay Foundation and Seer Data.
We acknowledge the Traditional Owners of the land on which we work and pay our respect to Elders past, present and emerging.